Free Video Editor for Mac
If you own a Mac and want a risk-free way to learn how to edit videos, Free Video Editor for Mac is free video editing software for Mac OS that's easy to master and a great choice. With this free movie editor for Mac, you can turn footage you've shot into a good-looking movie that you can be proud to show to your friends, family, and YouTube viewers. This app is especially suitable if you are a beginner – there are no complicated settings or confusing options in the interface. Download Free Video Editor for Mac to your MacBook, MacBook Pro, or other Apple computer and dive into the world of film editing!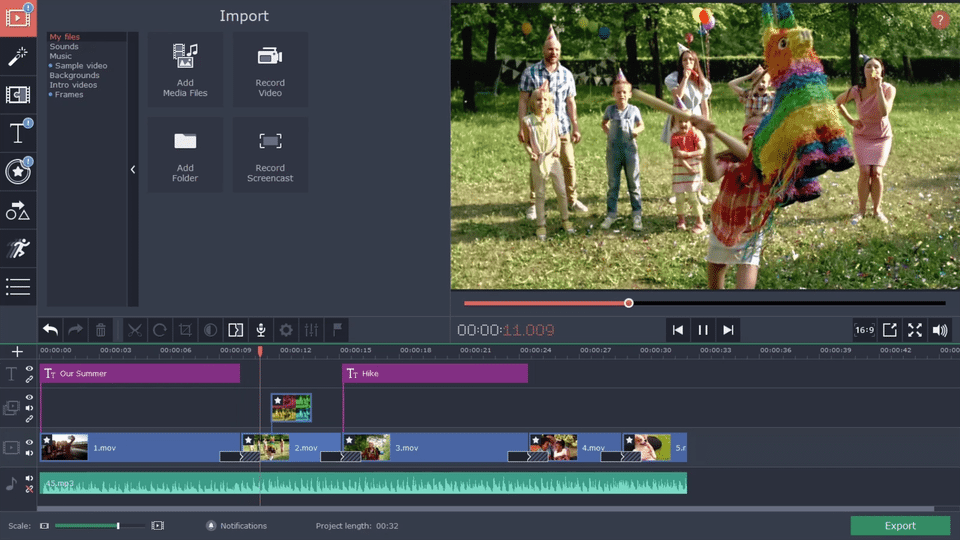 Free Video Editing Software for Mac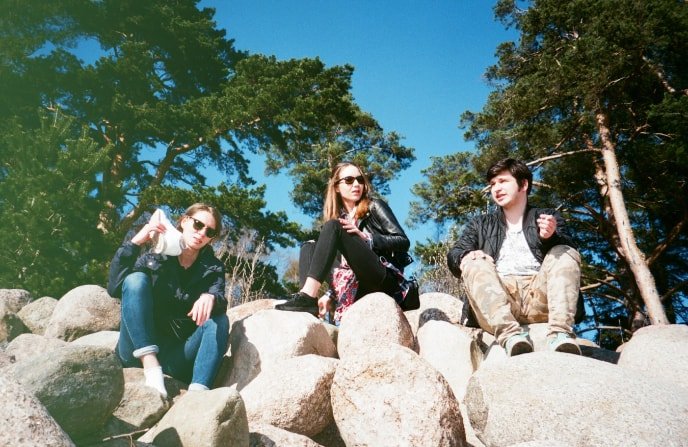 Create a Travel Diary
If you like to travel, you probably have a stack of videos and photos from your trips. Now you can finally do something worthwhile with them! Download this free video editor on your Mac, select the Quick Video option and add your footage to the program. The built-in Montage Wizard will automatically transform your collection into an awesome travel video with titles, music, and transitions.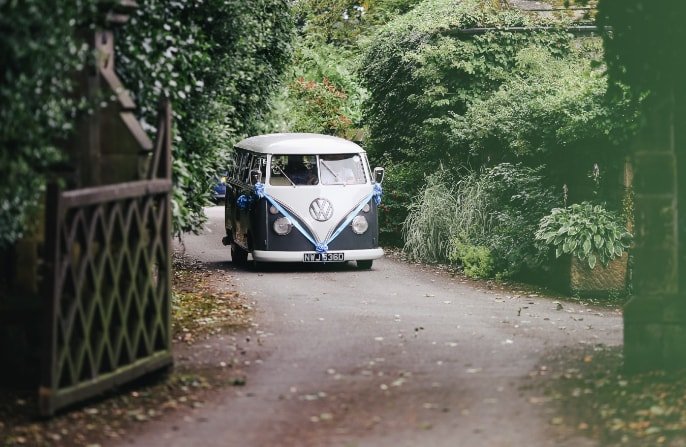 Make a Video for a Special Occasion
Looking for a unique birthday gift? Want to keep the memory of an important event, like a wedding or graduation ceremony? Make a video using Free Video Editor for Mac! With this free movie editing software for Mac, you can easily make a heart-warming video about any special moment in your life. Edit and enhance footage and images, cut out unwanted segments, add animated titles and engaging music from the program's library.
Start a Video Blog
If you've always wanted to share your knowledge, thoughts, and experiences, or just communicate with others about your everyday life, you should definitely start your own YouTube channel. Free Video Editor for Mac will help you create high-quality videos for your video blog that are bound to impress your audience. Add color filters and stickers to liven up your vlog, use special effects like Chroma key and Slow motion to keep viewers coming back for more. Record your voice using a microphone and take advantage of the audio editing tools to improve sound quality.
Easy Movie Editor with a Ton of Features
Filters
160+ filters in multiple categories: Artistic, Retro, Blur, and more.
Titles
40+ simple and animated titles, options to change the font, color, and other text settings.
Transitions
100+ dynamic transitions to create continuity between scenes.
Effects
Chroma key, slow motion, reverse, and other Hollywood-style effects.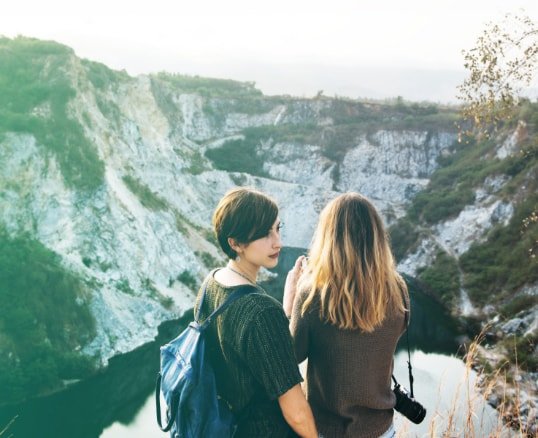 New in Version 15 – Improved Timeline
We've made the timeline even more convenient to use.
Add new video, audio, and title tracks, move them around on the Timeline.
Unlink overlay tracks from the main video track and work with them independently.
Take advantage of the new design and the more compact, easy to navigate Timeline.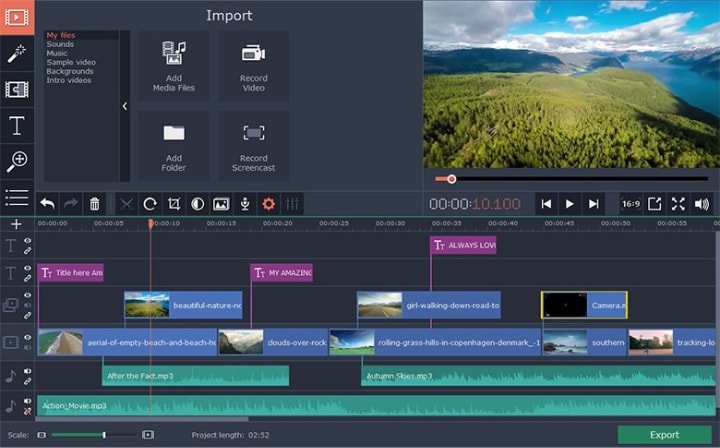 Digital Tools for Making Great Videos
Built-in media samples
Ready-made videos, backgrounds, and audio files.
Beat detection
Synchronize the pace of your project with the music you've chosen.
Picture in picture
Display multiple video clips on a single screen.
Webcam capture
Record footage with your web camera.
Video stabilization
Smooth shaky motion without losing video quality.
Audio editing
Apply Equalizer, Noise Removal, and audio effects.
Fast processing
Edit and export videos in a flash with Intel® hardware acceleration.
Audio recording
Record voiceover or musical instruments.
Need simple, powerful, and free editing software for Mac? Check out Free Video Editor! You're going to love its intuitive controls, clean interface, and invaluable features. Download the program and start making your own movies today.